How I can help enhance your success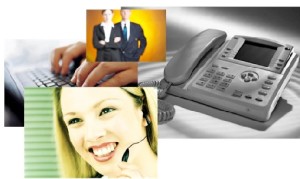 Following are some services I can provide. If there is a service that is not listed, please leave a comment or send a message and I'm happy to let you know if it is possible and send you a quote.   If you are not sure what you need, that's okay too. I can help you figure it out. Just send a message and we can chat about it. Only pay for services you use. NO benefits or overhead costs! Rates available upon request.
Rate Sheet:
General Administrative Services
Typing/word processing – can take notes during a meeting, type up letters via your handwritten or voicemail directions, print them on your stationary and send.
Schedule/coordinate meetings/conference calls – will coordinate availability of attendees, send calendar invitations, confirm meetings, locations, and obtain conference call numbers distributing to all attending.
Calendar maintenance – can set you up with an online calendar and do your scheduling for you. Call and confirm your weekly appointments.
Meeting preparation – create presentation slides and distribute prior to meeting, order catering, find meeting venue in designated area and book, receive and track RSVPs, etc.
Travel – research travel costs, make recommendations, book air travel, car rental and hotel reservations. Ensure your travel itinerary is sent to all that need it. Handle any pre-registration required.  Maintain your travel profile to ensure your reward programs, IDs, Visas, Passport, etc. are used and maintained.
Travel follow-up – Enter collected business cards into your database, send out thank you letters or brochures to new contacts, etc.
Email management – Review your email and handle routine items. Bring to your attention anything that is urgent or needs your action.
Excel – create, edit, maintain simple spreadsheets.
Research any topic – where your potential clients congregate online and help you establish an online presence in those places. Research your competition and monitor what others are saying about you. Research target audiences for your product, obtain quotes for services, compile listing of rates and other information for your review.
Review resumes/applications and check references of potential employees – write and place help-wanted advertisement, receive and review resumes, conduct initial phone pre-screening, narrow selection and schedule you to interview them. Verify past employment and call references on your behalf.
Assist with expense reports, mail, software, printing, copying, scanning, faxing, purchasing, etc.
Bookkeeping – scan, mail or fax your bills to me and I will get them paid and enter them into an accounting system. I can set them up in an online payment system for you or mail them back for your signature and mailing. I can reconcile monthly bank statements, prepare invoices, and prepare end of month reports. I can send past due notices and make follow up phone calls for your receivables.
Filing and record-keeping – help you organize with a hard and soft filing system. Set up cloud co-location for important files.
Database entry and maintenance – fax, scan or mail business cards, sales leads, new client information to me that you've collected and I will enter into your contact database system.  Can send letters using mail merge to any of your contacts in the database.
Reminder services – will track and remind you of important dates such as birthdays, anniversaries, renewal dates, contract end dates, annual performance reviews, etc.
Mailing/shipping – can mail out your sales brochures, or products as requested. I can maintain a PO Box near me and retrieve your mail to determine urgent items that need your attention, respond to routine matters, scan and email items to you.
Place orders for supplies/services – set up of online account on your behalf with your suppliers, and order for you on a regular basis. Research new software, office equipment or other products and report findings to you.
Social Media Support
Social Media Posting –  post provided content to your social media platforms on your behalf.
Social Media Commenting – make positive and relevant comments to your posts to encourage engagement and generate discussion. Can also post on your behalf (ghost posting) to showcase your expertise and build brand awareness.
Social Media Graphics Creation – create relevant images to post to your platforms.
Writing/Editing/Proofreading
Can write on topics of your choice on your behalf (ghostwriting) to increase your leads and customers and build your business.
Articles
Business and personal letters
Website content
Blog posts
Reports
Newsletters
Email messages
E-books
Procedures/policies
Instructions/descriptions/informational
Presentations
Social Media content
Website Support
WordPress update plug-ins; monthly backup; post created blog content; update/remove broken links; keyword research; upload images; make suggestions for improvement.
Resumes and Cover Letters
Review, revamp, or creation. Services provided by email and tailored to customer's goals. Includes discussion to meet customer needs.
Training Services
Can be done in person, via Skype, or by phone.
Software – Microsoft products such as Word, Outlook, Excel, PowerPoint, Publisher
Facebook
Organizational skills
Time management
Productivity improvement
Meeting minute taking
How to use your admin
Interview skills and preparation
Creating your professional portfolio
Career/life coaching
Personal finances
Creating a positive attitude
Setting and tracking your goals
Networking skills
Work/life balance
Improving your listening skills
How to effectively delegate to others
Creating and completing your LinkedIn profile
General Transcription Services
Transcription of your audio file into text. English only.
Book
E-books
Podcast copy
Teleseminars
Conference calls
Webinars
Training sessions
Meetings/conferences
Presentations
Videos
Coaching calls
Interviews
Lectures
Sermons
Letter dictation
Notary Public
Certified notary publics are empowered by the state to take acknowledgements, administer oaths and affirmations, and certify copies of documents as true copies. They are not lawyers and cannot give legal advice. I am a member of the American Association of Notaries which helps me stay current on the rules and regulations in the field.
Acknowledgement – a formal declaration made by a person signing a document who states that it was his/her free act and deed. That is, the person signed it without undue influence and for the purposes detailed in it. A certificate of acknowledgment is a written statement signed and sealed by the notary official that serves to prove that the acknowledgment occurred.
Oath, affirmation, and jurat – the official written statement by a notary public that he or she has administered and witnessed an oath or affirmation for an oath of office, or on an affidavit – that is, that a person has sworn to or affirmed the truth of information contained in a document, under penalty of perjury, whether that document is a lengthy deposition or a simple statement on an application form.
Certified copy – a copy (often a photocopy) of a primary document, that has on it an endorsement or certificate that it is a true copy of the primary document. It does not certify that the primary document is genuine, only that it is a true copy of the primary document.  A certified copy was designed for administrative convenience. A certified copy may be required for official government or court purposes and for commercial purposes. It avoids the owner of important documents (especially identity documents) giving up possession of those documents which might mean a risk of their loss or damage.
Requirements for notary services:
The person whose signature is being notarized must be present.

A blank document cannot be notarized.

The person whose signature is being notarized must have a valid ID.

The document must be signed in the presence of the notary and in the state of Missouri.

I cannot certify any documents that state on the front that they cannot be reproduced.

If additional witnesses are required to sign the document, it is your responsibility to provide said witnesses.
Leave a comment