How I can help enhance your success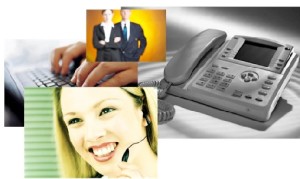 Following are some services I can provide. If there is a service that is not listed, please leave a comment or send a message and I'm happy to let you know if it is possible and send you a quote. If you are not sure, that's okay too. I can help you figure it out. Just send me a message and we can chat about it. You can view my experience history on LinkedIn. One time or monthly retainer fees available. Bartering options may be considered. Combo packages available. You can view my rates here.
Clerical duties
Typing/word processing
Light bookkeeping
Mailing/shipping
Coordinate/research travel arrangements
Assist with travel follow-up tasks
Restaurant reservations
Email management
Renew business and software licenses on your behalf
Compose, edit, proofread correspondence
Writing and editing of articles, cover letters, resumes, website content, ebooks
Compile, edit, proofread business reports
Create, edit, proofread PowerPoint presentations
Create, edit, maintain Excel spreadsheets
Design, edit, proofread, layout, maintain publications
Conduct research
Research suppliers/vendors
Place orders for supplies and services
Track progress and results
Collect and compile data
Process expense reports
Assist with mail, software, printing, copying, scanning, faxing, purchasing, etc.
Filing, record-keeping and records management
Data entry/database maintenance
Evaluate new office technology
Create office procedures, policy and instruction manuals
Website maintenance
Posting to your website and social media accounts
Create social media pages for your business
CRM management
Review resumes and check references of potential employees
Assist with organization and time management skills
Calendar management
Meeting coordination
Train and coach existing administrative staff
Coach existing executives on how to work with and best utilize administrative staff
Writing
Transcription
Notary services
Voice over services for your voicemail system and/or commercial
Resume review/revamp/creation (I do not work with executive-level or involved resumes such as for a PhDs)
Cover letter review/revamp/creation
Basic LinkedIn training session (one hour in-person, by phone or Skype)
Why Fortunte 500 Companies Need Virtual Assistants
Know when to let go and hire expertise so you can focus on the big picture
(Kansas City Business Journal article)
Notary Public
Certified notary publics are empowered by the state to take acknowledgements, administer oaths and affirmations, and certify copies of documents as true copies. They are not lawyers and cannot give legal advice. I am a member of the American Association of Notaries which helps me stay current on the rules and regulations in the field.
Acknowledgement – a formal declaration made by a person signing a document who states that it was his/her free act and deed. That is, the person signed it without undue influence and for the purposes detailed in it. A certificate of acknowledgment is a written statement signed and sealed by the notary official that serves to prove that the acknowledgment occurred.
Oath, affirmation, and jurat – the official written statement by a notary public that he or she has administered and witnessed an oath or affirmation for an oath of office, or on an affidavit – that is, that a person has sworn to or affirmed the truth of information contained in a document, under penalty of perjury, whether that document is a lengthy deposition or a simple statement on an application form.
Certified copy – a copy (often a photocopy) of a primary document, that has on it an endorsement or certificate that it is a true copy of the primary document. It does not certify that the primary document is genuine, only that it is a true copy of the primary document.  A certified copy was designed for administrative convenience. A certified copy may be required for official government or court purposes and for commercial purposes. It avoids the owner of important documents (especially identity documents) giving up possession of those documents which might mean a risk of their loss or damage.
Requirements for notary services:
The person whose signature is being notarized must be present.

A blank document cannot be notarized.

The person whose signature is being notarized must have a valid ID.

The document must be signed in the presence of the notary and in the state of Missouri.

I cannot certify any documents that state on the front that they cannot be reproduced.

If additional witnesses are required to sign the document, it is your responsibility to provide said witnesses.
3 Comments